We Gather As A Community:
Worship: Sundays at 10:30 am
Children's Church: Sundays at 10:30 am – September through May
We Grow In Love and Spirituality:
Adult Forum (see current newsletter for topic)
Same discussion: Sunday, 9:15 am and Wednesday, 7:00 pm at church.
Women's Circles: Rebekah – 2nd Tuesday, 7:00 pm
We Go In Service:
We are very active in serving individuals and the Dayton urban community. To find out how we interact with those in need, stop in or give us a call.  Even better, see how you can become involved!
FAITH HAVEN, an after-school program for neighborhood children, will be going strong again for this school year.  Each Wednesday, for kids age 4 through 6th grade.
Call church office for more information.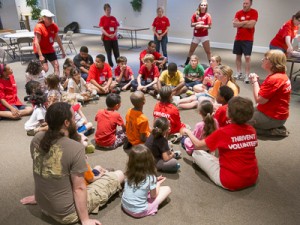 "Before coming to North Riverdale, we never realized what we were missing!"
                                                                        – A new member who recently joined NRLC.
"This congregation models how people accept and serve others. I'm now less judgmental and I'm a better person."
– Another new member who has jumped into the serving mode at North Riverdale.
Review our 2013 activities in pictures:   click here.  (To be updated soon.)
Wherever you are on your spiritual journey, North Riverdale Lutheran Church invites you to visit our church family and experience one of the friendliest churches in Dayton.  We are a loving and affirming community that believes God delights in the uniqueness of each of us.  In welcoming everyone, we share celebrations and sorrow; rejoicing and recovery; wholeness and renewal.  Come, see how you can enjoy exploring, serving, and growing.